Click the image below to take a panoramic virtual tour and check out photos taken in and around our campus and facility: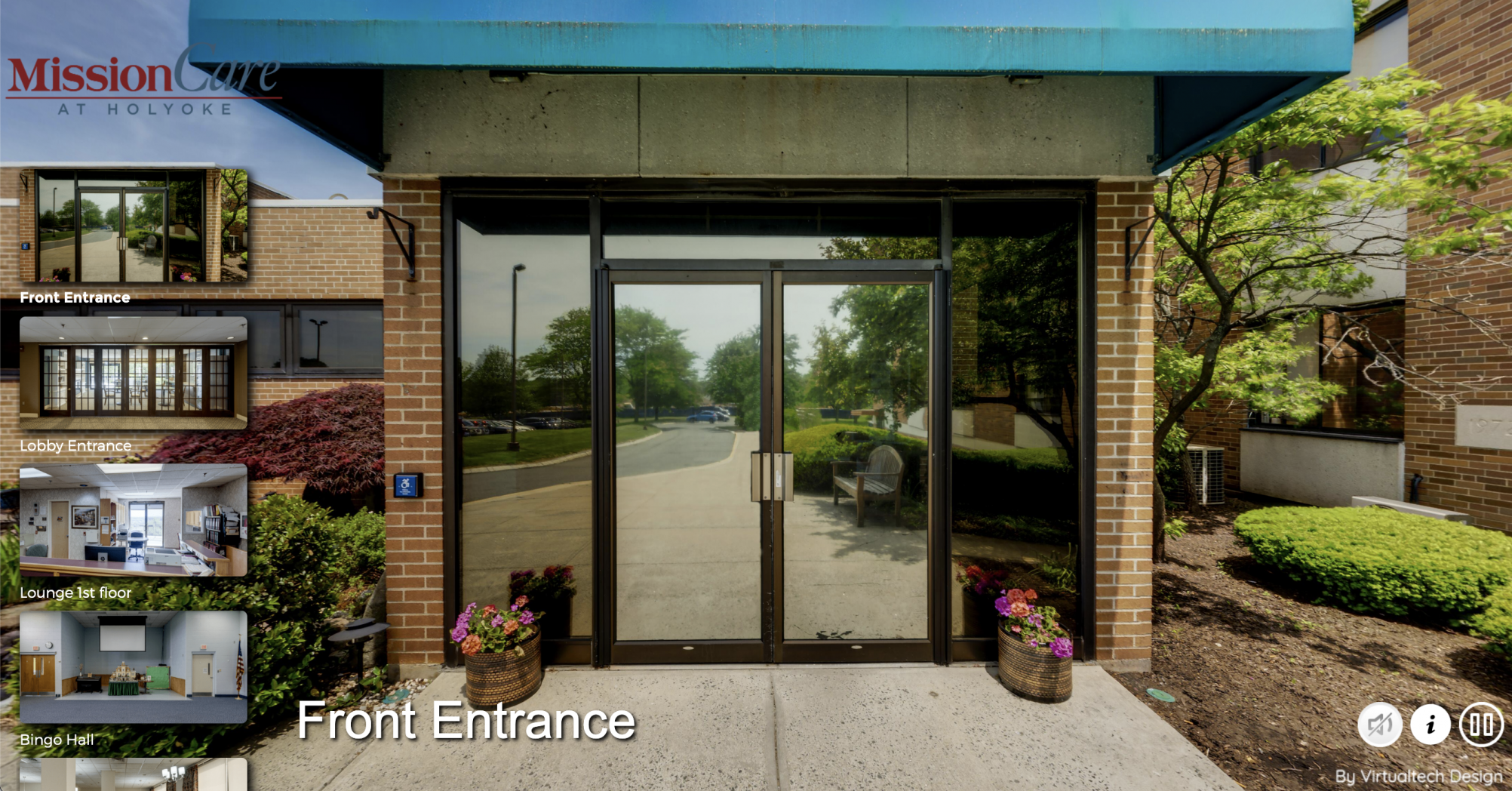 To schedule an in-person tour of our facility please contact:
MissionCare at Holyoke administration at (413) 532-3246 or email moc.nheraci@ofni. 
If you represent a State agency, hospital, social services agency, other public entity or member of the media and you are interested in learning more about MissionCare at Holyoke and/or skilled nursing programs for difficult to place individuals, please contact:
David Skoczulek, Vice President of Business Development at (860) 250-3075 or email moc.nheraci@ofni.
Take a virtual tour our facility from the comfort of your own home, or contact us to schedule an in person visit. We can't wait to see you!

Our Location
Schedule an appointment and pay us a visit!
MissionCare at Holyoke
35 Holy Family Road Holyoke, MA
tel | 413-532-3246